NLQ Premium Membership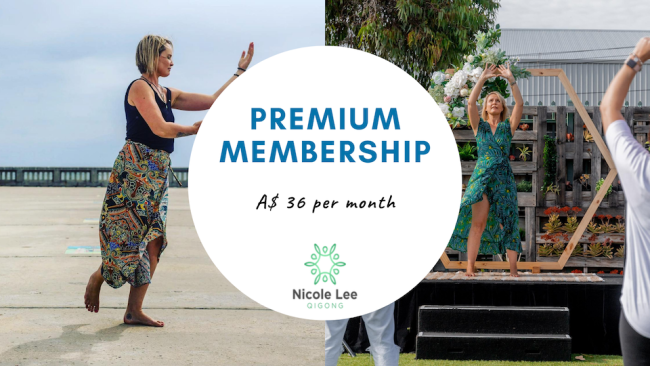 Welcome to Nicole Lee Qigong... this is an ongoing premium membership subscription for A$36 per calendar month. This unique monthly membership provides you with:
Unlimited attendances at livestream Qigong classes that are marked 'Qigong Membership/Casual Class' on the timetable.
20% discount on all online livestream workshops and courses.
Special membership rates for all in-person events offered around Australia (excludes Teacher Training).
There are minimum 4 membership classes each week. Sometimes, due to Teacher Training and/or other events there may be fewer classes or a short lapse in live classes. During these times members will be given access to a selection of online class recordings and other prerecorded resources.
This is a 12-month membership commitment. To cancel prior to the 12 months you will need to pay-out the remainder of the contract. Full financial commitment is $432.00. There is no 'holiday' or 'vacation' period offered for this membership.
Your Card Will Be Charged
Every 1 month
You will be charged
12 times