Qigong - Modern - FREE


January 19 (Sunday) at 10:00 am
These are FREE Modern Qigong classes held at Elwood Beach on several dates during January each year.
January 2020
- Saturday 4th at 10:30am
- Sunday 12th at 10:00am
- Sunday 19th at 10:00am
Qigong is an ancient self-care practice that comes from China and Traditional Chinese Medicine. Qigong helps release tension; physical, mental and emotional, allowing the body's energy to circulate freely and activating your innate self-healing ability.
Qigong is effectively a moving meditation practice, it's origins are that of ancient China and it's connected with Traditional Chinese Medicine. Qigong activates our body's energy system and the innate self-healing capacity of the body.
Modern Qigong is a powerful, integrative approach to the ancient practice. It brings together movements from the hundreds of traditional forms into a more accessible style that complements our fast paced lifestyles. It allows people to experience the benefits of qigong without the thousands of hours of practice that is often required to master a classical form.
The practice incorporates acupressure, slow stretches, gentle flowing movement and stillness, accompanied by a strong focus on presence. During Qigong we focus and anchor our attention on the breath, the body and the sensation of Qi; the feeling of aliveness within. When practicing our intention is to be embodied and present, to connect with ourselves in a holistic way.
There are numerous principals and dimensions to the practice of this beautiful form of self-care and restoration, the essence being to slow down, soften the heart and to do less.
Please register for these free classes - as required by the Port Phillip City Council.
Look for our Chi Space sign...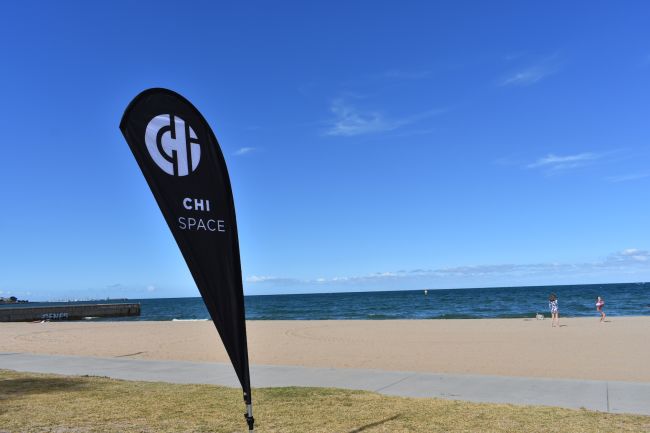 Sorry - that class has already taken place!