~ Self Compassion... a workshop


January 13 (Sunday) at 7:00 pm
Instructor
Meditation Collective
Join Jossy Jimenez for a workshop in Self-Compassion
"Rather than wandering around in problem-solving mode all day, thinking mainly of what you want to fix about yourself or your life, you can pause for a few moments throughout the day to marvel at what's not broken" ~ Kristin Neff.
This 3-hour workshop covers the basic instruction to familiarise you with the practice of self-compassion and potentially transform the way in which you relate to and take care of yourself.
What is self-compassion?
In short, self-compassion is a learning to be kind and supportive to ourselves in moments of doubt, uncertainty, difficulty and failure. It is training in offering ourselves the support, in these moments, that we would offer a friend.
Why self-compassion?
Research has shown that the practice of self-compassion greatly enhances emotional well-being and resilience. It boosts happiness, reduces anxiety and depression, and can even help us stick to our goals.
Is this workshop is based on research?
Yes, specifically on the work of Brené Brown, Ph.D. research professor at the University of Houston Texas, and Kristin Neff, Ph.D. Associate professor at the University of Texas at Austin.
What will we explore?
What self-compassion is and what is not
The three components of self-compassion
The nurturing attitudes we bring to the practice
Developing your personal practice
This workshop is a safe, non-judgmental and phone free environment where personal exploration, deep listening, and friendly speech are practiced.
* Suitable for beginners or seasoned practitioners
Jossy Jimenez
has a master's degree in human development and is certified as a mindfulness facilitator by UCLA's Semel Institute for Neuroscience and Human Behaviour and the Mindful Schools organisation. She has training in Stanford University's Compassion Cultivation Training (CCT) and has completed teacher-training in the Mindful Self-Compassion (MSC) program with UCSD, developed by Kristin Neff and Chris Germer.
She has developed wellbeing programs for institutions in Australia, the United States, and Mexico -everything from kindergartens to large corporations. Above all, she is an enthusiastic practitioner who has great personal appreciation for the benefits of these practices.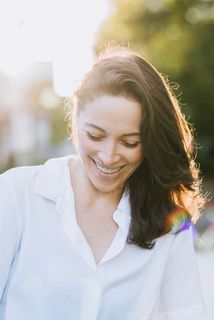 * Please note we have a no refund policy for workshops, trainings and events.
Sorry - that class has already taken place!